Finding Your Kinky Playmates
Click here or on video to watch now.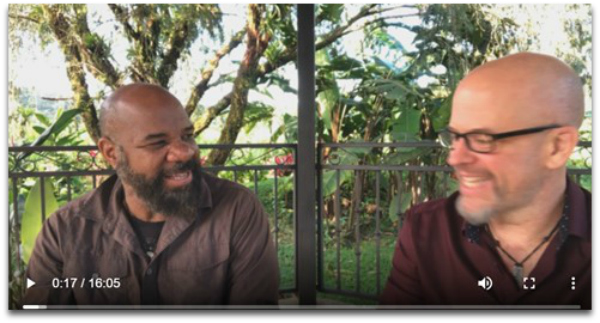 This week, my conversation with Master Orpheus Black brings you the whys and wherefores of finding the RIGHT dom for you.
Because beginning this journey on your own with someone who isn't experienced could put your safety at risk.
And that is not what kink is about.
Kink is about experiencing sexual pleasure on physical, as well as psychological and even spiritual levels.
This episode brings you answers to the questions:
Why you should try kink with a professional first
Where you can find a professional dom so you make sure you have a safe and rewarding experience
What you should ask when interviewing a dom
How to address shame, if it comes up when you decide to consciously decide to play
How finding a supportive community helps you address safety, fears, and shame without embarrassment
Who the primary keeper of your safety is in these conversations about kink
Best practices so you can feel relaxed in seeking out new spaces with new people
What warning signs you should look out for when looking for a dom or venturing into the kink community
Kink is as potentially spiritual as it is physical.
When you're able to set up the container the way Master Orpheus Black and I discuss here, you're able to set up an experience that touches your soul.
Fill your life with kinky pleasure,
Ian
If you missed earlier episodes, you can check them out here, here, here and here.

Contact Orpheus at:
theorpheusblack@gmail.com
IG: orpheus.black.12
FB: theOrpheusBlack
Orpheus Black – Southwest M/S Titleholder 2016 & 2015 California's Leather Master/slave titleholder – is a published author and erotic educator, specializing in Esoteric SM, non-monogamous relationships, and erotic meditation. This two-time Bawdy Storytelling champion has been traveling the country teaching his fun and light-hearted educational events for more than two decades.
During this time, Orpheus has become one of California's most respected educators as well as a favorite interviewee and contributor, lending his expertise to shows such as "Playboy TV,s Undercover ", ", "Love, Sex, and Hip Hop", "The Sex Nerd Sandra Show on the Nerdist ","The Dr. Susan Block Show", and "The Inner Circle with Neil Strauss".
Orpheus is also a regular presenter at DomConLA and is the founder of Cirque de Sade—a high profile Dominants group whose mission is to advance the art of BDSM through a commitment to innovation, excellence, and active leadership in the D/s, Ms and fetish communities.