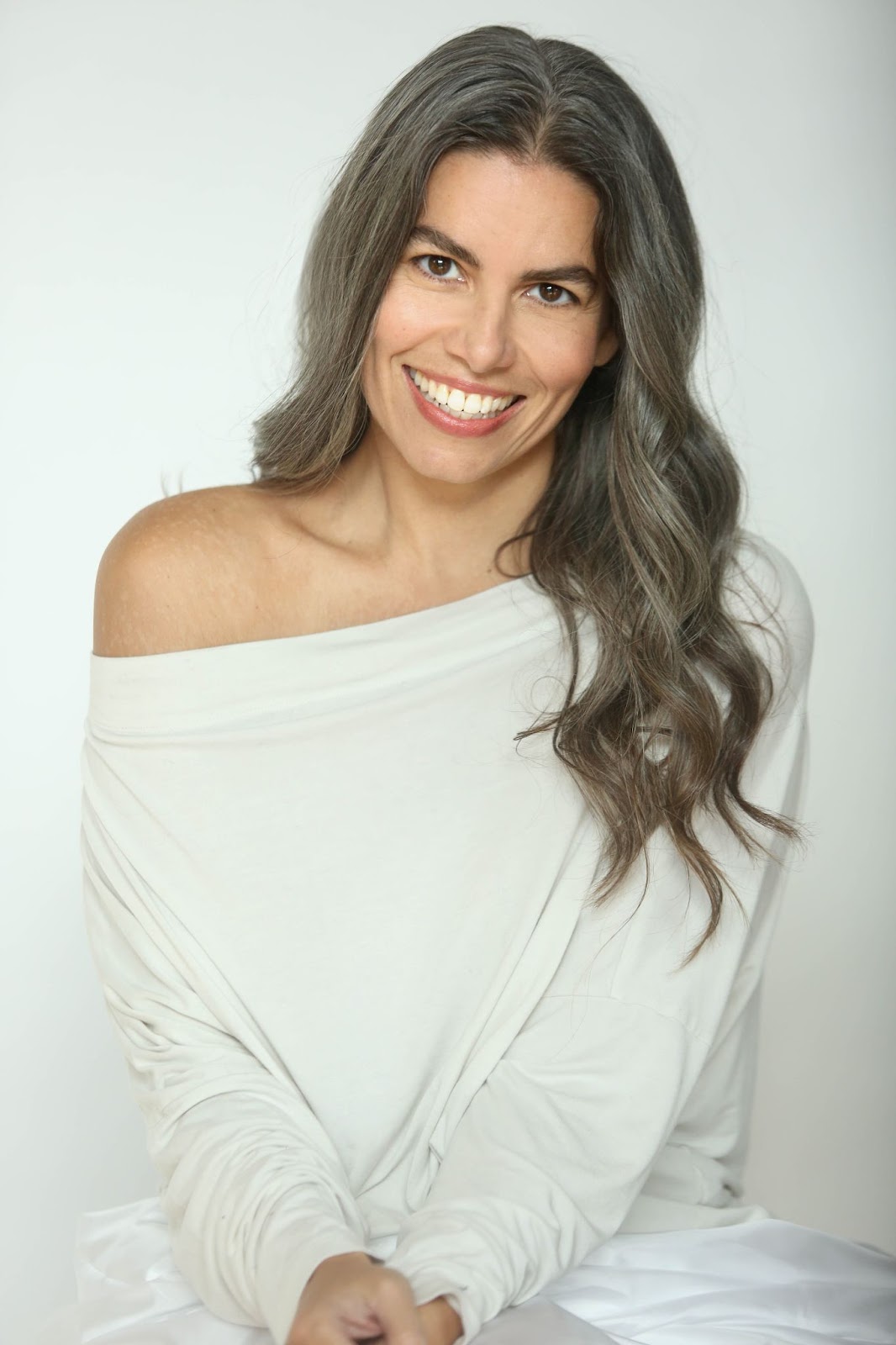 I'm passionate about helping you learn about your sexuality, so you can have both 
deep love

and

hot passionate sex

for a lifetime!
Sound good?
I'm so glad you found your way here. Welcome to what I hope is the most informative, accepting, educational and rewarding experience of your sexual life. See, I believe that sex isn't just something you do. I believe sex is actually essential to your health and vitality.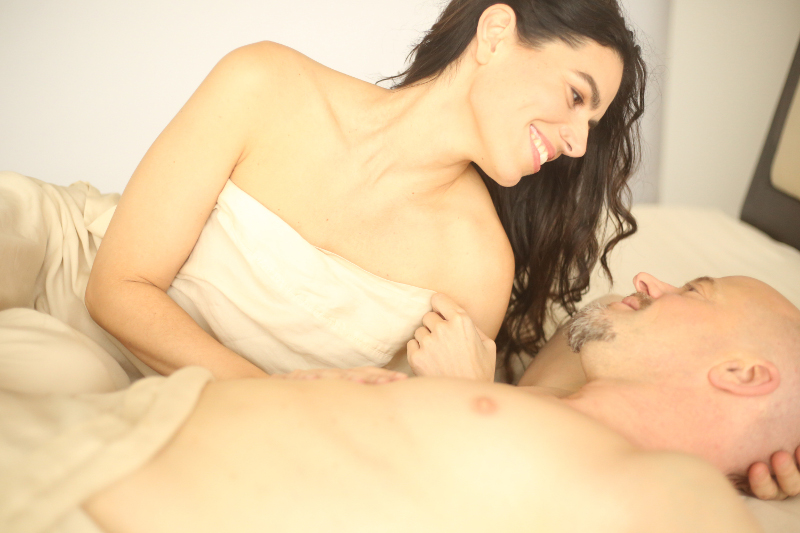 A great sex life inspires radiant aliveness.
Sex is more than intercourse.
Sex is healing!
Sex is sacred!
Sex is pleasure!
 Celebrate sex!
Sex is you!
Imagine a world free of sexual shame and pain.
My mission is to help people like you gain access to erotic ecstasy. I'm committed to shifting the cultural view of sexuality from being something that is bad, wrong or shameful to something seen as healthy, worth cultivating and celebrating.
I believe that all people deserve a safe world in which to freely express their consensual sexual desires – To be fully sexually alive!
There are a lot of stereotypes about what provides a fulfilling sex life.
Sex techniques are no guarantee of orgasmic bliss. In fact, using the wrong technique on the wrong person can create turn off, shutdown and possibly even traumatic response.
What I discovered is techniques don't create lasting passion and sexual satisfaction. Sexual satisfaction is not one size fits all.
We all have a unique Erotic Blueprint™.
For over 2 decades I've been immersed in the study of turn-on, working with all kinds of bodies. Through observation and clinical research I discovered the Erotic Blueprints™, a map of arousal that reveals your specific erotic language of orgasmic delight.
After tens of thousands of people have filled out our online Erotic Blueprint™ quiz, we have discovered that the gender stereotypes (all women are sensual, all men are sexual) do not apply.
Learning your type empowers you to get your individual sexual needs fed and fulfilled.
How delicious does that sound?
How did I get here?
Iget asked all the time, "How did you decide to become a somatic sexologist and what inspired you to author numerous books about sexual satisfaction?"
For as long as I can remember I've wanted to work in the field of sexuality.  I even told my parents when I was in grade school that I wanted to be just like Dr. Ruth when I grew up.
I was fascinated by anything I could find on the subject.  I was very clear that I wanted to help people have the most amazing sex lives ever! I wanted to have the most amazing sex life ever…
Guess what?  I do!
I'm so grateful that every day I get to do what I love.
My journey has provided me the great fortune of speaking on stages around the world, creating transformation for the clients of thought leaders like Tony Robbins, Mama Gena, Neil Strauss, Esther Perel and many other others.
I love sharing the stage with extraordinary people and traveling the world serving people like you.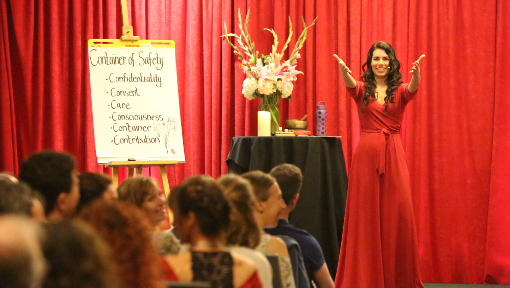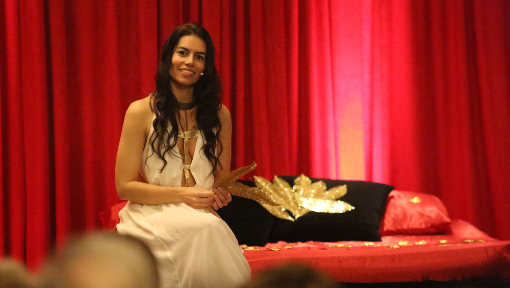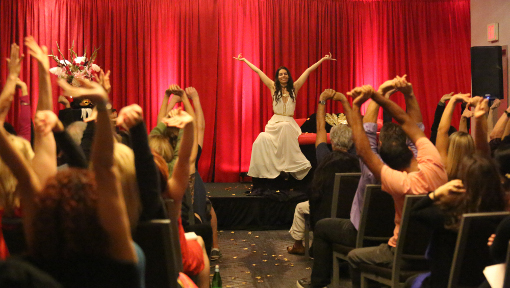 You may have seen me on Netflix's 'sex, love & goop', Ricki Lake, The Doctors, Good Morning America, Nightline, The Anderson Show, The Tyra Banks Show, TLC, CNN or Playboy TV to mention a few.
I guess if I had to describe myself I'd say I'm a unique mix of Dr. Ruth, Lady Gaga and a Yogi; but more importantly I feel that through my dynamic teachings I'm helping people reach their full erotic potential.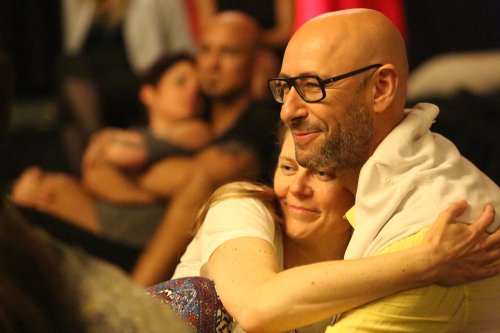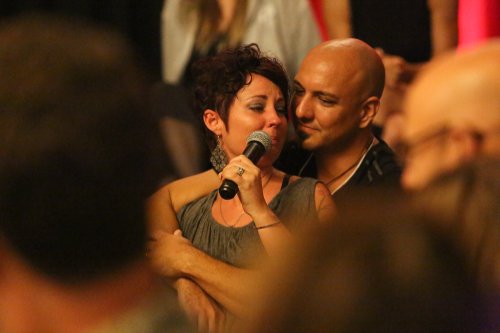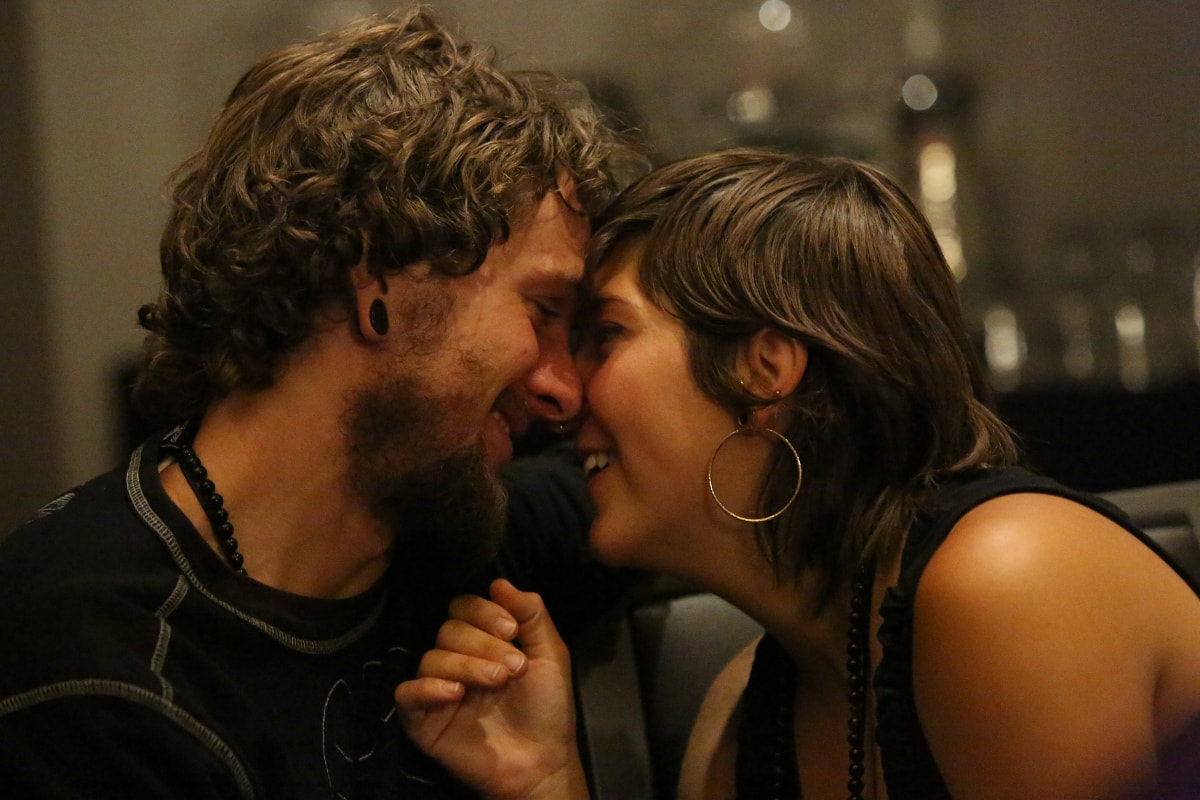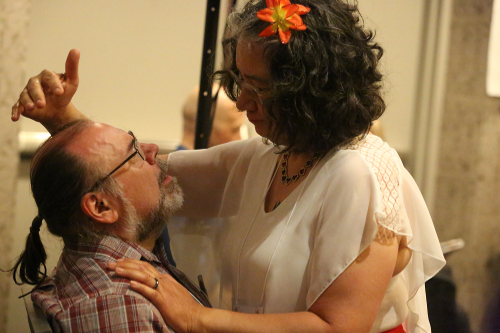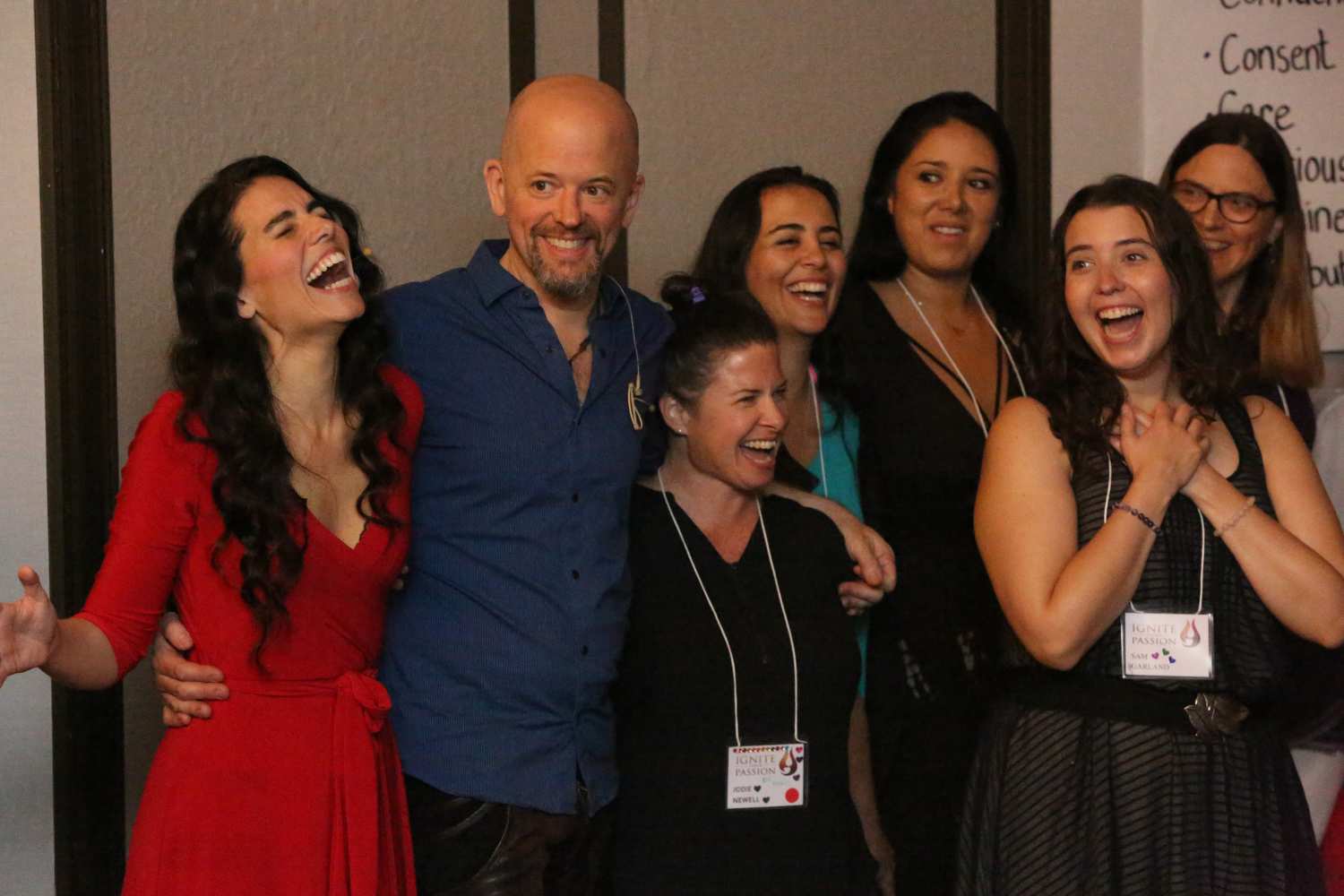 It takes a tribe to shift sexuality in the world….
So I created a company, The Blueprint Breakthrough™ Inc., dedicated to serving the world with comprehensive sexuality education, coaching and empowerment.
This training offers the best of the best of my 25 years of sexuality research, coaching know-how and the transformational practices that have now helped tens of thousands of our students, clients and Blueprint Coaches transform the quality, depth and satisfaction of their sex lives.
There are 3 Core Pillars to the Erotic Blueprint Methodology:
Your Blueprint Type
The 5 States and Stages of Your Sexuality
The 4 Obstacles or Pathways to Sexual Health and Pleasure
When you have been empowered to understand and work with all 3 of these essential aspects of your holistic sexuality, you can create the sex life of your dreams!
The Blueprint Course gives you the step-by-step guidance to…
Discover ALL your turn ons and how to get them fulfilled
Become a confident and masterful lover
Breakthrough the blocks and shadows that may be killing your pleasure
Gain tools to overcome sexual incompatibility challenges
Learn how to optimize your sexual and overall health so you can experience vitality, passion and pleasure for a lifetime
Far More Than Just an Online Course!
Because we know the path to sexual awakening and orgasmic satisfaction is rarely a straight one, we designed the course to give you personalized support.
When you join this premier training, you get lifetime access to our online, exclusive, private and sex-postive community where our Lead Blueprint Coaches™ offer you expert guidance and support every month, month-after-month during group coaching calls.
This is the kind of ongoing support we love to provide to courageous explorers like you, who are unwilling to settle for less.
If you're looking to dive deep and get the best of what we have to offer…
We know it can be a little intimidating to take this big leap where you take charge of your pleasure. If you want to know more about the course and see exactly how it can serve you….
Yes, we are a business.
Yes, we have programs for you to enroll in that serve you. And we are so honored, grateful and proud to do what we do. We also have lots of complimentary teachings and content to help you achieve your pleasure goals.
Enjoy it! Everyone is welcome here.
Oh, and allow me to introduce my partner Ian!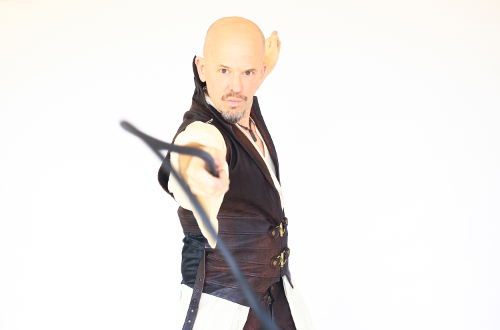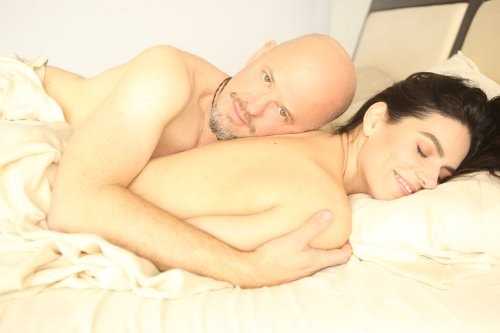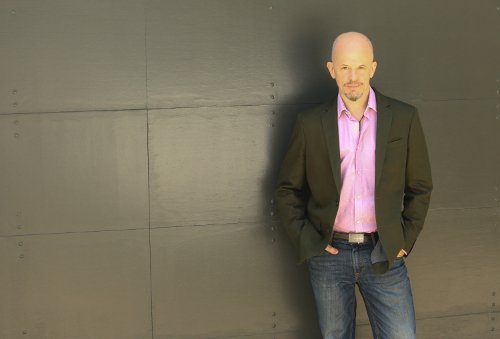 He's my amazing lover and you'll see him sharing his wisdom here too! Ian is also a big part of our company and works diligently both in front and behind the scenes supporting this movement. To say I'm grateful everyday for his unshakable presence and his reminders to always put pleasure first, would be an understatement.
See, here at Jaiya.Love, we believe in putting Pleasure First, no matter how busy we get, how overwhelmed, how much life throws at us, or how disconnected we feel. Putting pleasure first always brings us back to love.
Are you putting pleasure first?