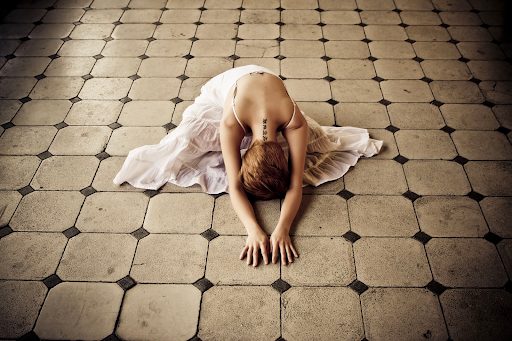 Do you feel connected to your ancestors? Halloween/Samhain is believed to be the day where the veil between the living and the dead is the thinnest; while popular culture may choose to celebrate by eating tiny candies and wearing costumes, there are those who use the opportunity to communicate with the dead. Directly after is Day of the Dead/Dia de los Muertos, a Mexican holiday (now widely celebrated beyond Mexico) dedicated to honoring the ancestors. Whether or not you know/knew the people in your bloodline, you can still honor those who came before you and the gifts and challenges that have been passed along to you.
Many of us come from long lines of repression when it comes to our sexuality and we carry that weight with us- a weight that was never ours to bear. Our ancestors didn't necessarily mean for us to suffer; when you look at what the world was like only a couple hundred of years ago, there was so much more need for protection. Laws against homosexuality were much more widespread around the world. Cisgender women in particular who desired sex were often labeled with some kind of psychiatric disorder. There wasn't nearly as much knowledge about STIs and certainly there wasn't the level of medical support that's available to us now. Sex in general wasn't something that was openly talked about; all of this combined sent the message of "danger" when it came to anything regarding sex and sexuality.
How supportive of our ancestors to try to protect us from that danger!
The truth is that we don't live in a world where it's entirely safe to deviate from cisgender heterosexual identities. There is still such a thing as slut shaming. STIs are still stigmatized. While sex is more openly talked about, there is still a movement for keeping discussion under wraps. But all of that is changing. When we make the choice to heal ourselves of not only the wounds we've experienced in this life but those challenges that have been passed down to us, we also heal our ancestral lines. Choosing to do things differently also impacts our descendants; if we don't have children, we influence and affect anyone in our lives who looks up to us.
However, our ancestors didn't just give us challenges and trauma – even if they tend to be the things we see most easily. Our ancestors also gave us gifts! We might need to dig a little bit deeper to find those gifts but they are there. For example, perhaps somewhere along the line, you were given the gift of curiosity and that curiosity has led you to seek out resources to support you in exploring your sexuality – including reading this blog post!
If you'd like to honor your ancestors at this time, here are some journal prompts to guide you:
What are the gifts you can see that have been passed down to you? How might you celebrate those gifts within you?
What do you see as challenges that have been passed down to you? Are those challenges actually yours to contend with? Can you have compassion for those who came before you?
What burdens do you decide as of now that are no longer yours to carry? Thank your ancestors for those lessons…and then lay those burdens down.
Who do you get to be now that you're no longer carrying those burdens?
How does that version of you impact others around you?
You may choose to write over several sessions or set aside several hours to write. However you go about this, go slowly and be gentle with yourself as you answer these questions and embrace all that you've been given in this lifetime.

Are you ready to prioritize your own healing and reclaim your pleasure? Register for the Erotic Blueprint Breakthrough™ Course today! This course has over 70 video trainings, two Pleasure Mastery calls where you can receive live coaching support from one of our highly trained Erotic Blueprint™ coaches and several bonuses that will help you delve even more deeply into the subjects that interest you the most. When you say yes to the course, you're saying yes to the most comprehensive pleasure-based sex education on the market.
For a limited time, we're also offering the best bonus of all – lifetime access to the Erotic Freedom Club, our sex-positive online community of humans just like you who are committed to healing their wounds, embracing their superpowers and living lives that drip with pleasure. This is a safe place to ask questions, participate in playful and fun discussions, receive support and essentially to know that you're not alone; whatever you've experienced in your life, you're likely to find someone who has been just where you are. Access to the community is typically a monthly membership but you can get for life it just by opting into the course!
Say yes to yourself and your pleasure and register for the Erotic Blueprint Breakthrough course today!