Life-long passion doesn't happen by accident.
The partnership that thrives and is full of turn-on and attraction and that lasts decades without work and cultivation is a myth.
Are you living your sex life by default or by design?
In this interview with Alexa Martinez of "That S..x Chick", I reveal essential practices Jaiya and I have used to cultivate life-long passion and design a life of fulfilling intimacy.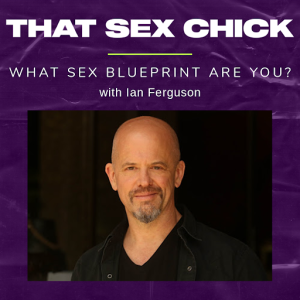 It's time to claim the pleasure that you deserve,
Ian Ferguson
Co-Creator of The Erotic Blueprint Breakthrough™
p.s. Ready to experience your own satisfying sex life…

> Join us for Erotic Blueprint Breakthrough™ Course <
This 8-Module on-line training is our premiere course where you are empowered, step-by-step, to craft a deeply satisfying sex life.
And your course comes with powerful support. You get monthly group coaching calls delivered by our world renowned Erotic Blueprint Mentor Trainers.
When you've paid your tuition in full, you become a lifetime member of Erotic Freedom Club and you get access to this powerful coaching for life.
Enroll in The Blueprint Course Today! (You can get started for just $99)
If you have not yet discovered your Erotic Blueprint Type…