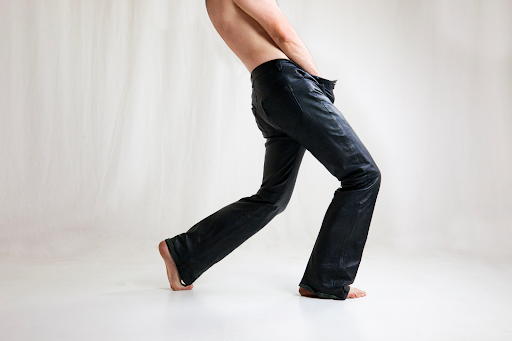 In honor of National Grab Some Nuts Day on August 3rd, we're offering you a menu by Blueprint Type™ to help you celebrate and enter the gates of Pleasure-ville while you're at it. Yes, the holiday is technically about taking a moment to indulge in your favorite nutty snack, we over here at the Erotic Blueprint™ are taking things up a notch and inviting you into some play… without forgetting the testicles!
Energetic Blueprint™: This is the place to play with penis worship; to be clear with the Energetic Blueprint, this is less about the genitals themselves and more about worshiping the essence. For this Blueprint type, it's not about the techniques, tools, and tricks you bring to the table. It's not even necessarily about touch at all. It's about the energetic transmission you bring to your partner through your desire. Consider playing with light, tickly touch on the penis and scrotum or energetic kisses – where the mouth hovers over the genitals and creates anticipation and tease by being in the space of "almost touching." These are some of the ways to play energetically in this area.
Sensual Blueprint™: For this Blueprint, it could be fun to play with the feel of different types of textures or food items on various parts of the genitals. There are even penis sleeves out there in a variety of textures to play with. When it comes to food items, there's always the standard chocolate and whipped cream. However, you might find other food items you'd like to play with as well; one TikTok user went viral for going public about wrapping her partner's penis with a fruit rollup while giving a blowjob… and she was well supported in that area by someone sending her a huge box of fruit rollups for her to have fun with!
Sexual Blueprint™: Since the Sexual Blueprint really loves that orgasm, consider playing with tools to help you or your partner get there. Blowjob simulators, masturbator sleeves, cock rings, vibrators and even vibrating cock rings can add a different flavor to your pleasure.
Kinky Blueprint™: Penis and testicle torture is the perfect place to play with how pain could potentially be a path for pleasure. Various types of torture include constriction, testicle crushing or stretching, penis flogging, wax play and even urethra play. All of these activities are all about pushing the edges and a euphoric, expansive feeling on the other side. If you're new to kink, keep it light; start with light pressure and tugging to see how the body responds. Don't jump directly into testicle crushing or stretching! As you or your partner begins to experience more arousal, then consider moving into some edgier play.
The important thing in all of this is to keep you and your partner safe and every one of these activities runs the risk of causing damage. Flogging can cause open wounds that can become infected, crushing can lead to scar tissue and penile fracture and using the wrong wax at the wrong temperature (there are special types of wax on the market for this type of play that takes into account the sensitive skin of the genitals) can cause significant burning. Consider attending a class or learning from a certified kink expert before you engage in this type of play.
Shapeshifter Blueprint™: Have all of the adventure with this and have fun mixing and matching… maybe playing with it all in the span of one pleasure session.
However you choose to play today, boundaries and consent are of the utmost importance. This includes choosing not to override your own body in any way!
As this is a day of celebration – whether you choose to celebrate through the literal grabbing of the tasty salty snack or something more in the nether regions – all of us over here at Erotic Blueprint are wishing you a pleasure-filled Grab Some Nuts Day!

Are you ready to dive deeply into understanding your Blueprint so that you can amplify your pleasure? Join the Erotic Blueprint Breakthrough™ Course today! This course is the pleasure-based sex education you never received. It has over 70 video trainings and the opportunity for live support via the twice-a-month Pleasure Mastery calls led by one or more of our Certified Erotic Blueprint coaches.
When you enroll in the course, you get lifetime premium access to Erotic Freedom Club, our sex-positive online community of humans just like yourself who are looking to revolutionize their sex lives and every aspect of their lives outside of the bedroom. This is a fantastic place to get your questions answered, share ideas for applying the content from the course and connect with and receive support from others.
We also understand that embarking on this journey can be hard- er, difficult. If you find yourself fairly certain that you'd like to take the course but find you have some questions you'd like answered before you officially say yes, book a call with one of our Passion Liasons today! We're here for you to answer those questions and support you in making the right decision for you.
If the course is already speaking to you and you know you're a yes, click here to register for the Erotic Blueprint Breakthrough™ Course today!