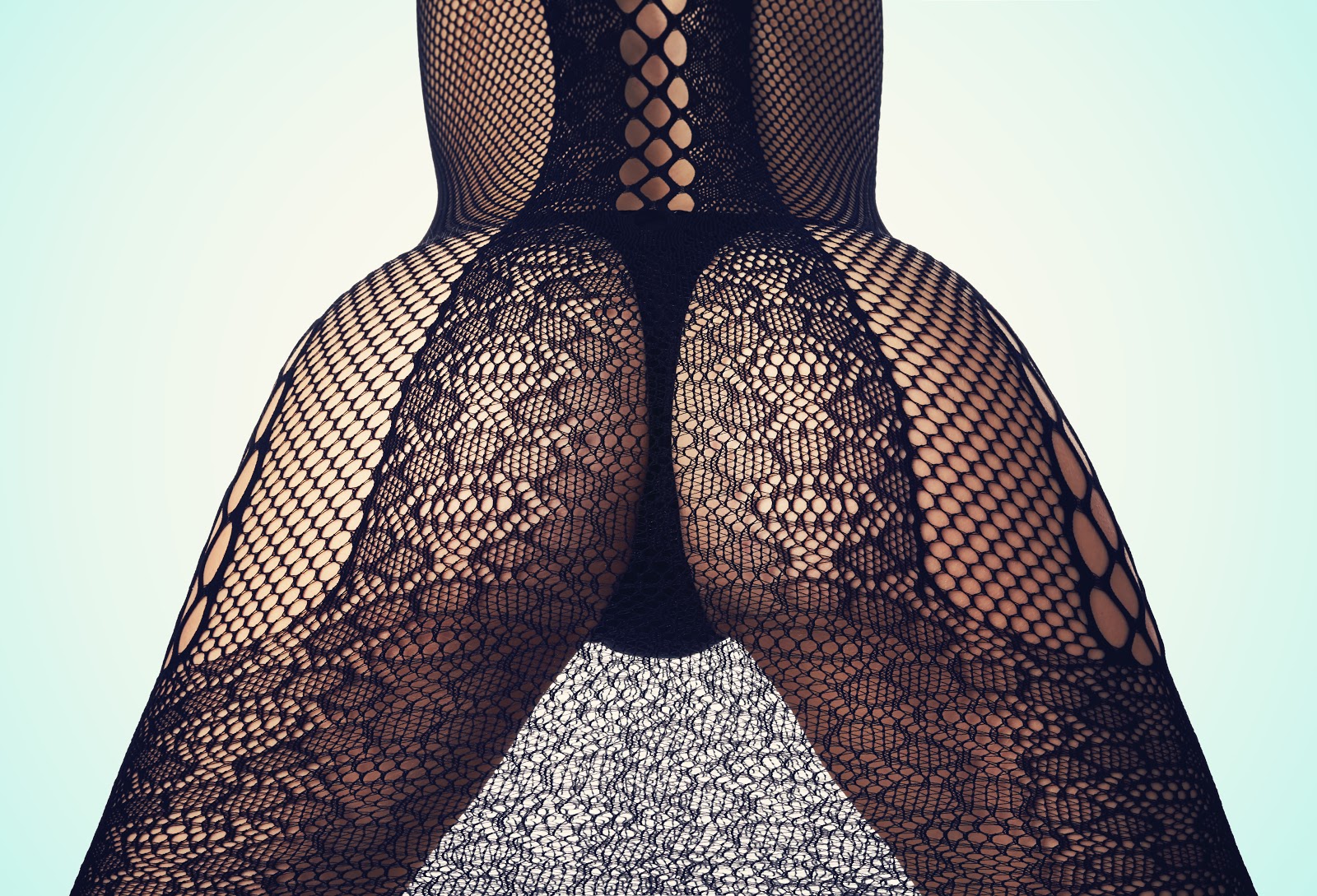 Some are round. 
Some are flat. 
Some like it high and tight. 
Some like it juicy and wet. 
But one thing is for sure…
ASSES are BEAUTIFUL and we are celebrating them all on #NationalAssDay! 
Maybe you remember Kim Kardashian's famous "Break the Internet" post…that we think did, in fact, break the internet. 
That celebration of her body was a rally cry to people everywhere to embrace their uniqueness. 
Asses are a huge part of eroticism and intimacy for all Blueprint Types™. 
Our back sides inspire desire and can be an exciting place to play in the bedroom (or kitchen…or car…or wherever that ass has inspired the artist). 
Your Butt and Your Blueprint
Each Erotic Blueprint Type (you're one of these archetypes if you didn't already know?) is inspired and aroused, titillated and brought to orgasmic ecstasy in their own very unique ways.
Incorporate Blueprintified caboose play into your day as a way to celebrate your jiggly bits!
For the Sexual Type™, seeing a beautiful behind may be all they need to inspire their desire.
Allow them to touch, squeeze and grab a bit of heinie, they're likely to go into turn on overdrive and be on the move for some penetrative intercourse and orgasmic satisfaction.
Proper and pleasurable use of feathers, leathers, oils, and everything in between on your Sensual or Kinky Type's™ rear end can drop your lover into delicious surrender.  Yum!!
Expand your erotic range and set some time aside for exploration and discovery when using toys. (If you're new to kink, get proper training.  Safety is extremely important when praticing kinky play).
An Energetic might like sacred sacrum worship accessing orgasmic sensations with just the touch of your energy focused on their backside.
Hovering touch that is very slow and fully present can send the energetic into ecstatic paroxysms… Oh my!
Build a broad repertoire of turn ons and uncover the turn offs of yourself and your lover(s) with more time for more games!

Your Bottom As an Erogenous Zone
It's not rocket science…it's more like erotic science…but if you've been ignoring your butt, it's curves, it's crevices and it's pleasurefilled rosebud, we highly encourage you to give it some love on #NationalAssDay! 
Find out what you love about ass play and really get to know your "Hell Yeses!" and your hard "NO's."
If you give yourself time to relax into this practice and let go of any previous judgements, you may be surprised at the level of pleasure available back there.
Go at your own pace and honor even the smallest of boundaries.  
Exploring this sensitive and often shamed part of the body may require you to go very, very slowly.  It's better to let the flower bloom than pull back its leaves.
What feels good? 
What feels like a danger zone and causes negative tension in your body? 
Is it an "OMG absolutely NOT!"? 
Or is it a, "I'm curious, but I've been told I shouldn't do this…" kind of a no? 
Use your voice when diving into new territory.  
Your solid, "No" makes your "Yes" far more trustworthy to your lover.
Can you communicate your boundaries to a lover so you feel safe and they are clear about your edges and boundaries? 
The KEY is feeling safe.
5 Ways to Celebrate #NationalAssDay:
Take a special bath or shower, paying particular attention and care to honor that part of your body as you groom yourself. 

Move your ass more – go for a walk, do some squats, learn to twerk! 

Dress it in your hottest panties or briefs – OR leave it beautifully bare! 

Have a massage focused on your rear! If you're with a partner, take turns giving each other massages.  If you're riding solo, massage your own!  
If you're intending to explore anal play…
Make sure to have high quality lube on hand (literally) and full permission from your partner before you explore in there.  Your approach should be slow and you need to be fully present.  
The anal tissue will let you know when it's ready to receive anything deeper.  If you have to push or apply much pressure at all to enter, you're likely moving way too fast.  Make sure the recipient is enjoying the process.
#NationalAssDay is a day to honor a part of the body which is often shamed or objectified.  
Take this ass day to claim some buttocks autonomy and enjoy what you've got!
Love your ass!!  We do!!
Fill your heart with love and your life with pleasure, 
Jaiya and Ian
p.s.  Early bird tickets for Path to Passion end this Thursday, October 22nd, 2020!!
Join us and discover the superpowers of your Erotic Blueprint Type!
Gain clarity and learn the language of erotic satisfaction that allows you to get your desires fed and fulfilled!
This 3-Day live-streamed workshop will expand your orgasmic possibilities.
You can enjoy the training from the safety of your own home because we're virtual this year.
There's no nudity at this training.  
However, we do get raw and real with our language and speak openly and directly about all styles of consensual sexual activities!
Sounds fun, yes?
Your Path to Passion 2020
A Live-Streamed, 3-Day Immersive Blueprint Workshop
October 30th through November 1st
>> Grab your early bird ticket today, before they are gone <<