As we transition from the old year to the new let's set aside all the "new year, new you" and the "striving to be your best self" and focus in on what is something you know that you want for your sex life in this moment, this week, this month?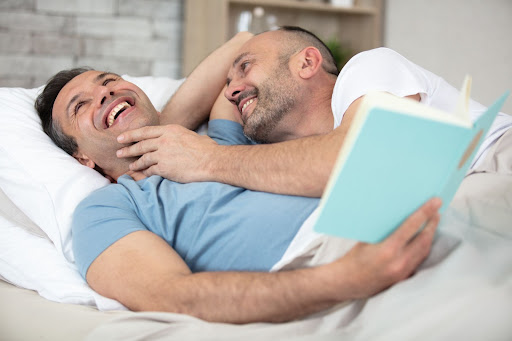 What is it that you know you want, and how are you going to bring that into your life?
Grab some paper and a writing implement, set a timer for 15 minutes and ask yourself "What is one thing that I want or want more of in my sex life and relationships this year…" write the answer down and ask again. Once 15 minutes are up, read over your list and pick the top 3 things that you feel are most important to you. Close your eyes and feel what is most important in your body.
After knowing what it is you want, the next step is claiming what that is!
Write it down 50 times, say it out loud, yell it from a rooftop, doodle it in your notebook margins, write it in a post, tell a friend, whatever and however you wish to claim it. Claim it!
Now how are you going to bring that into your life?
What do you need to be doing or how do you need to be, or show up in your life in order to achieve what you want?
Who do you need in your life?
Is there something that you need to learn how to do? What classes might you need to take?
What support do you need? What community or inspiration might you need?
Do you need a coach, a mentor or teacher?
How are you setting yourself up for success?
How can you take what you want from KNOWING it to LIVING it?

We are often taught that we have to do everything for ourselves and sometimes we equate that to having to do things on our own. But the real story is that even though we have to do things for ourselves we can have support around us. We can have people to lean on, resources to guide and learn from. We can have a support team for times when our challenges feel heavy or we doubt ourselves and we just need a reminder that we are awesome, that we are capable, that we are the creators of our own life and that we are not alone.
And there are places we can get stuck along the way.
Sometimes we aren't sure what it is we want.
Sometimes we aren't sure where to start once we do know what we want.
Sometimes we don't know how to ask or find the support that we need.
Where can we find that inspiring community, coach, or class that we are looking for?
Well google is always a great option!
The £rotic Freedom Club and the £rotic Blueprint Breakthrough Course™ are also a great place to start.
To really get to know what it is you want and desire, find support from coaches and community, have a multitude of classes to explore and start to having the sex life and relationships that you desire.
The life that you know you want and that you deserve. Pleasure, after all, is your birthright.