USE THIS SUPER EFFECTIVE TOOL TO GET THE SEX LIFE SATISFACTION YOU DESERVE:
SEXY SEX LAB: FEEDING A SENSUAL. STAYING OUT OF THE SHADOW.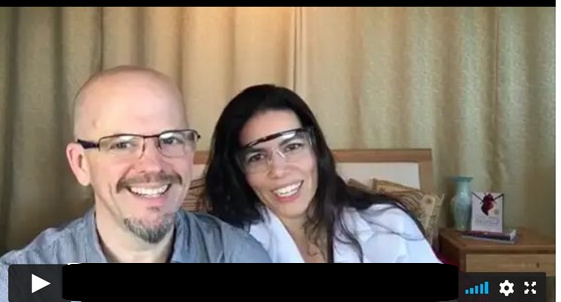 What do you do when some aspect of your life is not living up to your expectations?
If you're like me, you:
Get real about the problem
Get honest about the cost this missing element is having to your overall life satisfaction
Get really clear about your desires and needs
Learn the skills to get what you want
Declare your desires and go about getting them met
Find mentors and coaches to help guide and support you
Put practices in place so your needs are fulfilled
In short, I design my life!
I don't leave it to default.
How satisfied are you in your sex life?
Are you ready to get the fulfillment you crave?
Let's begin.
What are the fundamental aspects of designing a life full of deep connection and hot sex?
Prioritize it! It won't happen if you don't schedule it!
Cultivate sexuality and pleasure practices
Discover your turn ons and learn how to ask for what you need
Uncover your lover's pleasure and deliver what they desire
Get raw and real about any sexual traumas or your Erotic Blueprint™ Shadows and get help to heal them

Make time to play and practice free from expectation, criticism and shame
Part of the challenge to having a fulfilling sex life is no one wants to talk about it, or evon knows how to talk about it.
We're the blind leading the blind when it comes to telling our partners what we need.

So how do you get past the anxiety, confusion and resentments that unskilled intimacy can inspire?
How do you create a space for discovery that's free from criticism, so you can find joy, play and fun as you learn what you love and expand into a life full of satisfying sex?
Learn to use our "Sexy Sex Lab" formula, that's one powerful option.
A Sex Labs create an opportunity to:
Explore your desires without having to get to a result
Discover what works and what doesn't without criticism from your partner
Build a vocabulary of your and your lover's turn ons and turn offs
Heal your relationship from disconnection and resentments that may have built over time
Every month in our exclusive and sexy membership group: Erotic Freedom Club we deliver practices that help you cultivate a deeply satisfying sex life:
Erotic Blueprint™ Immersions
Sex Life Challenges
Erotic Persona Development
And…"Sexy Sex Labs"
Because it's such a powerful and fun tool, I hope you'll dive in and get everything you can from this super deep Sexy Sex Lab: Feeding a Sensual. Staying Out of The Shadow.
We'd love to hear what you discover when you play along with us.
Comment below.
This is one super hot way to craft a life full of Deep Connection and Hot Sex!
Fill your life with pleasure,
Jaiya
p.s.  Did you find this training and tool helpful and you'd love to keep exploring?
(This promotional offer ends on Valentine's Day, February 14th)