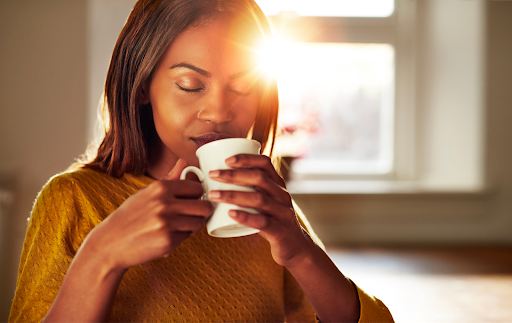 We are entering the holiday season. There are roughly 20 major holidays celebrated during November and December worldwide. When we don't take the time to truly nourish ourselves during this period, we can so easily get caught up in the speed and stress of the season rather than actually enjoying ourselves.
When we nurture ourselves, when our deeply nurtured selves are our baseline, our pleasure thresholds expand beyond our wildest dreams.
Here are some ways you can deeply nourish yourself this holiday season… by Blueprint Type:
Energetic Blueprint™: Create space for stillness in your daily routine. This could look like silencing and/or unplugging and turning off electronics for an hour. It could also be taking ten minutes on your lunch break to just be. It could also be as simple as taking a deep breath between tasks, being fully present as your chest expands on the inhale and with the release on the exhale. Stillness can also occur in the form of cherishing those first moments upon waking or taking an extra pause as your head hits the pillow at night; you can truly create spaciousness anywhere!
Sensual Blueprint™: Find those deeply nourishing moments throughout your day that ignite and delight your senses. If you love to read, for instance, choose to indulge in the feel of the book in your hands, the sound of the pages turning, the sight of the words upon the page and smell the yummy deliciousness that only a physical book can bring to the experience. You can also sip on a favorite beverage that makes you feel warm and cozy to delight your sense of taste. The activity itself isn't as important as the level of presence you bring to your senses. So long as whatever you're doing is pleasurable to you, there is no limit to the yummy experiences you get to have!
Sexual Blueprint™: Get organized and streamline your processes so that you're as efficient as you can possibly be without burning yourself out. Be sure to carve out clear time for your rest and stick to those boundaries around your time that you've set up for yourself.
Kinky Blueprint™: Remember, this Blueprint Type is about whatever is taboo for you. Saying no, especially to the things you don't want to do during an already hectic holiday season, could feel taboo for you if you're used to being everyone's "yes" person. Practice taking a more Dominant role in life by delegating tasks for others or you could even Dom(me) yourself into task completion. Consider ways of bringing more play into your holiday season. This isn't just for the sake of bringing play into your own experience; this is also a way of being a little bit of a rebel! What better form of rebellion than if you're actually enjoying yourself while the rest of the world is running around frantic and stressed?
Shapeshifter Blueprint™: Stack suggestions from all four of the above Blueprints, mix and match and/or create an experience that's entirely your own. For example, you could ditch the expectations others have of you (Kinky) by carving specified time (Sexual) for spaciousness in your routine (Energetic) to get super present with your senses (Sensual); you get to experience everything all at once or in a certain order that you prefer.
Deep nourishment and self-care during the holiday season can only serve you. When you take the time to do this for yourself, your pleasure expands. Your whole life gets to drip with pleasure and there's no reason why the life you desire to live can't start right now!

Are you ready to expand into your deepest pleasure? Register for the Erotic Blueprint Breakthrough™ Course today! This course is jam-packed with 70 video trainings, opportunities to receive support from certified Erotic Blueprint coaches twice per month via the Pleasure Mastery calls and has powerful bonuses to support you as you satisfy your curiosity about all of the subjects that pique your interest. This is the pleasure-based sex education you didn't even know you desired!
When you say yes to the course, you also receive lifetime access to Erotic Freedom Club- our sex positive online community where it's safe to be you in all of your expression, ask questions and receive support on any challenges you may be experiencing. This community has a foundation of healthy boundaries so that everyone can feel safe being their true erotic selves. Typically, it's a monthly fee to be a part of this unique community but for a limited time, you can be a part of this community with your one-time purchase of the course for life!
Make a thoroughly nourished version of you your new baseline, expand into your deepest pleasure and create a whole pleasure-based life as a result. Join us in the Erotic Blueprint Breakthrough™ Course today!