DISCLAIMER: The following coaches are certified Erotic Blueprint™ coaches. Individual coaches may have other licenses or certifications in various therapeutic modalities. Jaiya, Inc does not verify the authenticity of any other licensure or certification for the coaches listed below. Please contact a coach directly to find out more information about other licenses or certifications.
The basis of our coaching work is based on consent and boundaries. It is imperative that you respect the BP coach when reaching out to them for consultation. BP coaching is not for you if you cannot respect boundaries.
FOR COACHES: If you'd like to update your directory listing, please login here, and then navigate to your individual listing, where you will see a link at the bottom of your listing to edit your directory listing.
DIRECTORY OF COACHES
Coryelle Kramer
New Mexico & the WORLD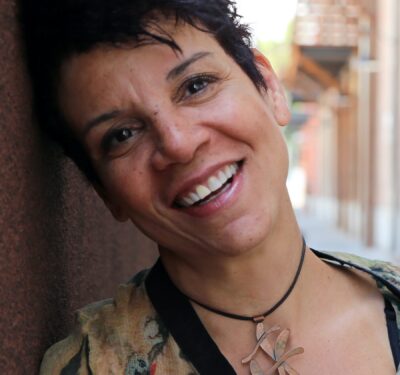 Bio
My Passion Is…
to help you gain a deeper understanding of who you are as a sexual being and what feeds your soul and those of your partner(s).
to show how to hone your natural gifts of intuition and inner knowing, then show you how to use them as a powerful passion compass.
to show you how to have more passion in your life, how nourish and awaken your sexuality in ways you never have before.
to enrich your pleasure which brings about more vitality, health and aliveness into your life.
to heal sexual shame, limited self beliefs and to expand your sex life to an orgasmic level.
to guide you how to embrace your pleasure, how to ask for what you want, to gain all that you desire and how to embrace everything that you are.
to inspire you and those who you share your passion with, to deepen your sexual relationships so that you can have passionate, HOT sex for the rest of your lives, because you deserve nothing less than that.
Who specifically do you like to help/serve?
I'm a Shapeshifter so I want to say I want to work with...EVERYONE!
And I specialize in working with people that aren't afraid to tap into the natural, instinctual intuition, their unconsciousness and higher dimensions of thinking and being, who; even through they might now know HOW to do this, they have a WILLINGNESS to explore with me.
Any and all singles & couples who have an open mind and are ready to delve into intuitional erotism, pleasure & connection like they never have before. I also specialize in working with the erotic personas inside you who want to come out and play and heal shame and shadows.
I
Specialties
Kink, Couples, Singles, Intuitional Awareness, Spirituality, Energy, Erotic Personas
Email
Email hidden; Javascript is required.
Other Contact
Also Find Me on Facebook