DISCLAIMER: The following coaches are certified Erotic Blueprint™ coaches. Individual coaches may have other licenses or certifications in various therapeutic modalities. Jaiya, Inc does not verify the authenticity of any other licensure or certification for the coaches listed below. Please contact a coach directly to find out more information about other licenses or certifications.
The basis of our coaching work is based on consent and boundaries. It is imperative that you respect the BP coach when reaching out to them for consultation. BP coaching is not for you if you cannot respect boundaries.
FOR COACHES: If you'd like to update your directory listing, please login here, and then navigate to your individual listing, where you will see a link at the bottom of your listing to edit your directory listing.
DIRECTORY OF COACHES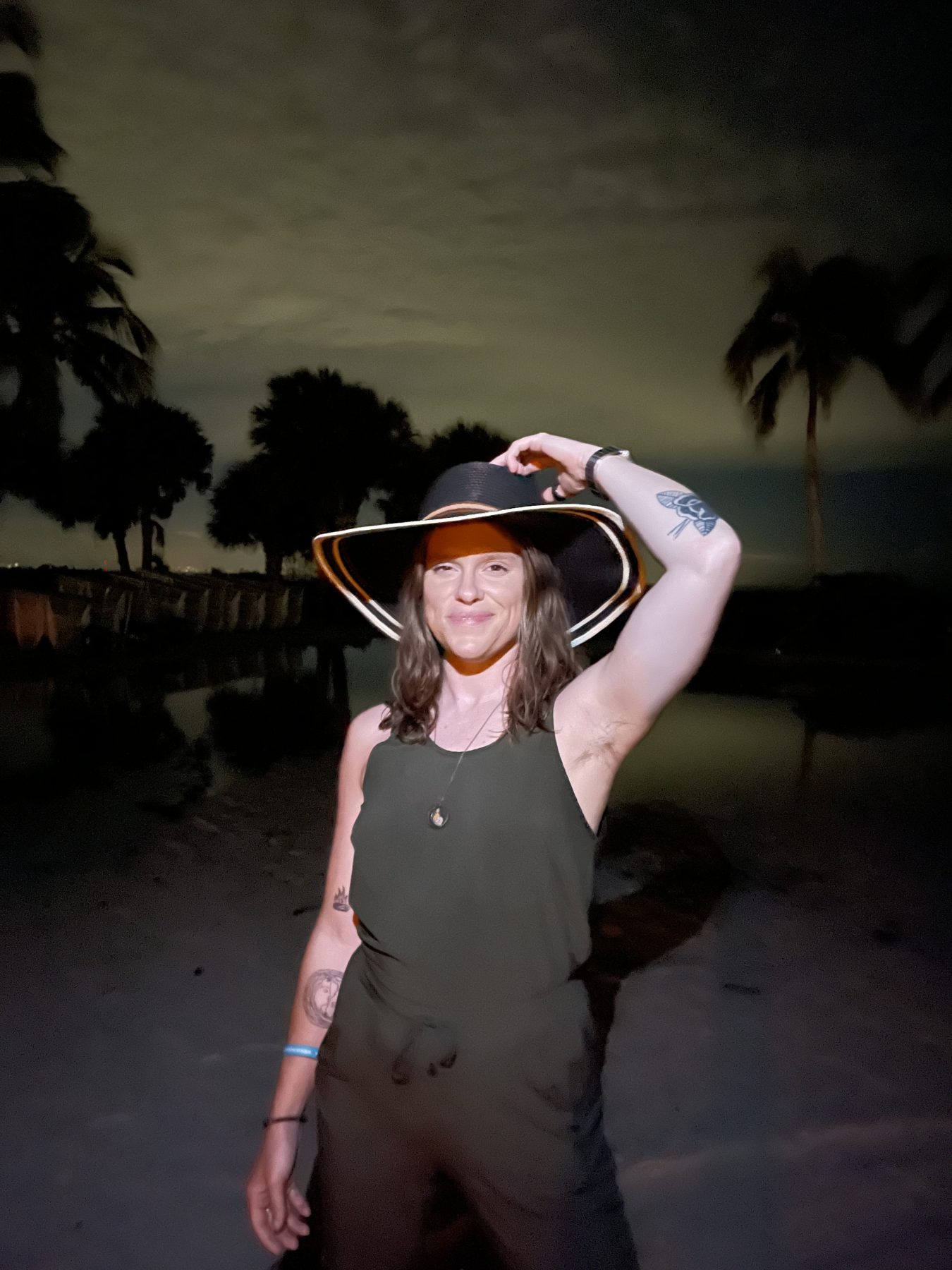 Bio
My pronouns are they/them.
—
I was 20 years old when I learned, during a sexual experience, that how I was having sex wasn't actually congruent with who I saw myself as. This wasn't a negative experience for me; in fact, I see it now as one of the most liberating moments of my life.
In the moment, it was scary, upsetting, and confusing. My sexual identity was where I felt confident and being asked to re-examine what that meant felt almost overwhelming.
I spent the next phase of my life getting to know my sexual self in a way I didn't know was possible. I was an early masturbator, I'd had tons of sexual partners, I felt very confident in what I knew about sex before this revelation. What was missing was MYSELF in the equation! So I took a deep dive into my kinkiest, deepest desires, and it's through that exploration that I found my true, non-binary, self, my Erotic Personas, and I knew I had to share it with the world.
Through private coaching combining Erotic Personas, The Erotic Blueprints™, transformational coaching, and my many years of experience expanding into sex and gender, it's now my mission to help you become the most VIBRANT version of yourself. You know, the one that sneaks into your brain late at night that you aren't actually sure is possible…
Love, I already see you as that version of yourself! It is my highest honor to hold that vision for you in our work together!
I am a a fierce warrior for your highest self.
I am an incomparable guide in creating the dream life you've always wanted
and I can't wait to champion you to your success!
Who specifically do you like to help/serve?
I find that most of my clients come to me feeling frustrated, burnt out, and longing for a better relationship to sex and sexuality. They have put their career, their schooling, or their family ahead of their own desires and have lost their sense of sexual self; or have never found it at all.
I do my best work with Women, Gender Non-Conforming and Non-Binary folks, and Queer Couples who are ready to uplevel their lives in and out of the bedroom.
Specialties
Queer, LGBTQIA+, Ethical Non-Monogamy, Kink/BDSM
Email
Email hidden; Javascript is required.