DISCLAIMER: The following coaches are certified Erotic Blueprint™ coaches. Individual coaches may have other licenses or certifications in various therapeutic modalities. Jaiya, Inc does not verify the authenticity of any other licensure or certification for the coaches listed below. Please contact a coach directly to find out more information about other licenses or certifications.
The basis of our coaching work is based on consent and boundaries. It is imperative that you respect the BP coach when reaching out to them for consultation. BP coaching is not for you if you cannot respect boundaries.
FOR COACHES: If you'd like to update your directory listing, please login here, and then navigate to your individual listing, where you will see a link at the bottom of your listing to edit your directory listing.
DIRECTORY OF COACHES
Jay Silver
Brevard, North Carolina / virtually anywhere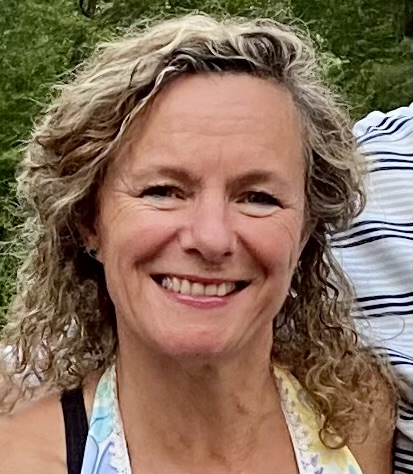 Bio
Jay has been a massage therapist for 30 years and knows the nuances of touch; she loves helping people feel better and more alive. After experiencing sexual assault in her 30's and fighting her way back to mental and emotional balance, Jay knows how living with trauma and disability can affect your life-force and your ability to love and trust. She also has experienced depression for many years and knows how mental challenges can affect your ability to live fully and love open heartedly.
Who specifically do you like to help/serve?
As an Intimacy coach, Jay speaks from a place of experience; that having good intimacy also means being comfortable with yourself. She's also dealt with depression and self-criticism as a daily challenge that she's had to work with for many years. Having that experience and recognizing that life isn't easy, Jay loves to help people of all genders and relationship statuses, who have or are experiencing mental and emotional challenges and triggers. Being intimate with yourself is the first step to a healthy relationship and getting to know your erotic personality is the key. Jay would love to help you unlock your erotic super powers to strengthen and empower every aspect of your life.
Specialties
Helping parents get comfortable talking with children and teens about sex and sexuality. Reiki Master, Bodywork therapist, Core Erotic Blueprints™, Removing Emotional Blocks/Triggers, Boundaries and Consent, Communication Skills / listening skills and non- violent communication, Self-Pleasure enthusiast, Feminine Embodiment, High Performance Male/Divine Masculine.
Email
Email hidden; Javascript is required.