DISCLAIMER: The following coaches are certified Erotic Blueprint™ coaches. Individual coaches may have other licenses or certifications in various therapeutic modalities. Jaiya, Inc does not verify the authenticity of any other licensure or certification for the coaches listed below. Please contact a coach directly to find out more information about other licenses or certifications.
The basis of our coaching work is based on consent and boundaries. It is imperative that you respect the BP coach when reaching out to them for consultation. BP coaching is not for you if you cannot respect boundaries.
FOR COACHES: If you'd like to update your directory listing, please login here, and then navigate to your individual listing, where you will see a link at the bottom of your listing to edit your directory listing.
DIRECTORY OF COACHES
Jade Aurora Harms
Kelowna, British Columbia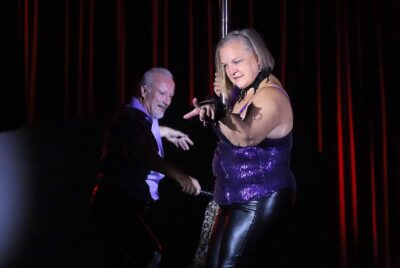 Bio
Finding myself, is how I describe the experience of my life. From a childhood of rejecting my gender, to acceptance and today, being able to celebrate who and what I am. This ongoing theme through my experiences have brought me to the full enjoyment of my sexuality. "Fear is the edge of Freedom," is a quote that came to me as I grasped the theme of my life and the thread that has wandered through it. Reach out for help, and let a coach help you move from "fear" to the freedom you desire and seek.
Who specifically do you like to help/serve?
Let me help you move to the life you are looking for, even to the point of exploring what that is. I remember the day I decided to live, the life I desire and I choose, and to seek the life I felt was there. I have not looked back since. I am grateful for the Journey and my Path, let me assist you in yours.
Specialties
Authentic Living
Email
Email hidden; Javascript is required.