DISCLAIMER: The following coaches are certified Erotic Blueprint™ coaches. Individual coaches may have other licenses or certifications in various therapeutic modalities. Jaiya, Inc does not verify the authenticity of any other licensure or certification for the coaches listed below. Please contact a coach directly to find out more information about other licenses or certifications.
The basis of our coaching work is based on consent and boundaries. It is imperative that you respect the BP coach when reaching out to them for consultation. BP coaching is not for you if you cannot respect boundaries.
FOR COACHES: If you'd like to update your directory listing, please login here, and then navigate to your individual listing, where you will see a link at the bottom of your listing to edit your directory listing.
DIRECTORY OF COACHES
Sarah Divine
Florida. International via Zoom.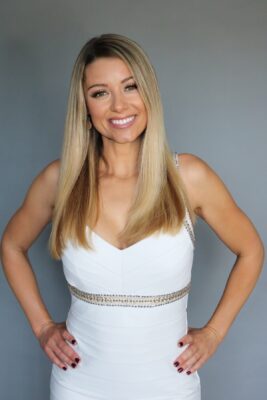 Bio
Sarah Divine's true passion is in the field of the human body, sexuality and relationships. Sarah has over 6000 hours of hands-on bodywork experience. She's certified in deep tissue massage, has her master reiki certification, was a holistic health practitioner, and is a Certified Erotic Blueprint Coach.
Who specifically do you like to help/serve?
Sarah specializes in helping men increase confidence, in and out of the bedroom, in order to attract their ideal partner. She helps them create the sex lives that they truly desire. If you are: lacking passion and pleasure in your life, looking to reignite the fire in your relationship, or have a good sex life but would like to level up to an epic sex life, she is here to help make your dreams a reality. Please visit www.PleasureFilledLife.com to schedule your Passionate Possibilities call. Sarah Divine looks forward to guiding you to your ultimate sex life.
Email
Email hidden; Javascript is required.