DISCLAIMER: The following coaches are certified Erotic Blueprint™ coaches. Individual coaches may have other licenses or certifications in various therapeutic modalities. Jaiya, Inc does not verify the authenticity of any other licensure or certification for the coaches listed below. Please contact a coach directly to find out more information about other licenses or certifications.
The basis of our coaching work is based on consent and boundaries. It is imperative that you respect the BP coach when reaching out to them for consultation. BP coaching is not for you if you cannot respect boundaries.
FOR COACHES: If you'd like to update your directory listing, please login here, and then navigate to your individual listing, where you will see a link at the bottom of your listing to edit your directory listing.
DIRECTORY OF COACHES
Bess Leader
Tulsa, Oklahoma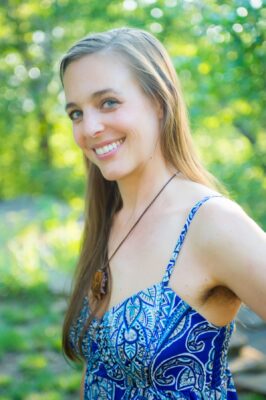 Bio
Bess brings a diverse background to the table: former ballerina and stripper, nutrition and food science geek, world traveler/total homebody, and head chef at an off-grid hippie paradise. Aside from empowering her clients through self-pleasure, she enjoys a healthy balance of wild dance parties, romance, playing in nature and naps.
Who specifically do you like to help/serve?
Bess loves polyamory and working with folks who are curious about alternative relationship styles! She also adores perfectionists (as she's one herself) who desire a more playful lifestyle.
Specialties
Nutrition- specifically healing eating disorders with Intuitive Eating
Email
Email hidden; Javascript is required.