DISCLAIMER: The following coaches are certified Erotic Blueprint™ coaches. Individual coaches may have other licenses or certifications in various therapeutic modalities. Jaiya, Inc does not verify the authenticity of any other licensure or certification for the coaches listed below. Please contact a coach directly to find out more information about other licenses or certifications.
FOR COACHES: If you'd like to update your directory listing, please login here, and then navigate to your individual listing, where you will see a link at the bottom of your listing to edit your directory listing.
DIRECTORY OF COACHES
Whitney Van Den Flux (they/them)
Victoria, BC, Canada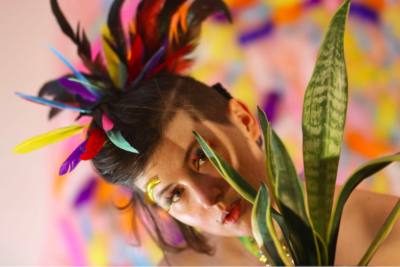 Bio
I am Whitney Van Den Flux. they|them
A large part of my erotic journey to date revolves around re-learning how to feel and reintegrate disassociated parts of myself from various traumas; sexual and emotional. I call this, cultivating somatic sanctuary, through radical acceptance.
It can be a rocky road - but the fruits of which are essential and fulfilling.
Moreover such deep connection and satisfaction is possible, for everyone.
Practices that have opened me up to my somatic and energetic realm include, Silent 10 day Vipassana meditation retreats, life modelling, Spiral Clearing, painting, making and finding voice through the Arts.
If you would like to deepen and connect with your soul and sexuality through Art, I want to hear from you.
Who specifically do you like to help/serve?
I guide committed, Creative Professionals, and those who are yearning to tap into their creativity, through the weird, wilderness of erotic and creative energy.
As a queer, non-binary, poly, and gender-fluid person, I want to create safe, shame-free spaces for other queer, non-monog folk to explore themselves.
I am obsessed with the intersections of the Energetic and Kink blueprints, and all that weird, visceral, ecosexual, art-magic.
I aim to approach processes and energetic/ spiritual practices with a lens of cultural humility, de-colonial, and value non-disposability.
And, as some one who had shut down their energetic self for years, I find pure joy in witnessing others around me tap into these deeper, connected and subtle experiences.
Email
Email hidden; Javascript is required.